Follow us on Twitter @doomstead666
Friend us on Facebook
Published on The Doomstead Diner May 14, 2017
Discuss this article at the Pantry inside the Diner
Today we had our first Community Potlatch (Potluck) Dinner here in the RE Community. 🙂
Our new Property Managers, a Husband & Wife team organized this meal as a way to introduce themselves and to discuss some important issues we have here, including our water quality ( we have our own micro water treatment plant now), maintenance and safety not to mention of course the Dog Poop, the Cigarette butts, and the Domestic Arguments and other yelling which penetrates the walls. I personally have a schizophrenic upstairs from me who is decompensating all the time. She's not dangerous, but she is very loud and very vulgar, usually in the wee hours of the morning. She can go super fast, like Tourette's on Steroids, and pitch out 100 Fucks and 100 Shits and 100 Cocksuckers & Mother Fuckers in no more than 5 minutes of one of these episodes, which sometimes go up to an hour in length before I suppose her vocal chords are exhausted or maybe the voices in her head get tired of her yelling at them. Next door to her upstairs, there is a couple with young kids, and they don't understand biological psych problems like this, they just hear all the cursing and so do their kids. They are not happy about this problem.
Anyhow, I will go into more about the meeting that followed the Potlatch Meal in a future article, for today I will just talk about the FOOD end of it! 🙂 It dovetails nicely with an article I wrote a couple of months ago but haven't had opportunity to publish, with a lot of other shit going down in the world of Doom these days. The article is about feeding yourself a healthy diet with Salads, focusing on homeless people who get their nutritional allowance from the SNAP Card program administered by JP Morgan Chase here in the FSoA, at a tidy profit for JPMC. By sheer chance (or the Finger of God), our building of the 10 or so in the complex was assigned Salads. Since I have been experimenting with Salad recipes for the last couple of months, I was able to whip up my current favorite, a Tortelloni-Pomodore salad with a variety of veggies cooked Al Dente. The Salad at the top of the page here is similar, just without the pasta. I forgot to shoot a picture of it before it got devoured. It was about 3X the size, came in around $12 and served about 15 people at the meal. Quite a few got left out if they were too late lining up at the buffet. However, there was plenty standard Potato Salad and of course the Burgers and Hot Dogs so nobody went hungry.
Anyhow, lets now go into the principles of the Endless Salad in a little more detail.
———————
The task of feeding oneself on a limited budget and with limited cooking ability that is typical for the Homeless Person is the main focus of the SNAP Card Gourmet Series. In the early stages of Homelessness, the victim of this aspect of the Collapse of Industrial Civilization these days probably resorts to eating mostly from fast food outlets, where you can get convenient and calorie laden foods with no cooking ability at all. The price these days for a fast food meal isn't all that cheap though, even a 1/4 Pounder, Fries and a Coke meal from Mickey D's comes in at over $5, which is the daily limit for the SNAP Card Gourmet budget. Obviously, nutritional value of this meal is quite low as well, and it doesn't even taste all that good either! So it's a pretty big waste of your limited budget for nourishing yourself.
Once the budget drops down sufficiently far, the next step for the Homeless Person is to go to Canned goods like Chili and Soups, which can be purchased at the grocery store for between $1-2 a can and then heated up either over an open flame in a homeless encampment, over single burner propane camping stove or in a Microwave at the nearest Convenience Store. This reduces cost, but it's not much tastier and not very nutritious either. The whole commercial canning process removes or destroys most of the nutritional value in any of the veggies or meat items dropped into a commercial soup or can of chili. It will keep you alive though, it is within budget and if you supplement with some also commercially produced vitamin tablets, you probably won't get scurvy or some other vitamin deficiency relted disease.
Can the Homeless person do better than this and have a really nutritious diet at a price affordable on the SNAP Card Budget of $5/Day in the FSoA? Yes he/she CAN!
One of my current solutions to this problem is what I now call the "Endless Salad". I started with the endless salad a few months ago after dropping into one of the local Food Superstores (Carr's, the Safeway affiliate up here on the Last Great Frontier) and passing by their deli section, which had one of those "make it yourself" salad bars. Lots of nice choices of fresh veggies to include in your sald at this bar, although coming in pretty pricy at around $9/lb. Depending what stuff you drop in the salad, 1 lb is probably enough nutrition for the day, but $9 is almost double the SNAP Card Gourmet Budget.
The Food Goodies at the Salad Bar at Safeway that day were quite a nice selection, they had a Greek Style Tomato Salad with Olives and Feta Cheese, a Pasta salad with Cheese Torteloni and chunks of Ham, fresh Green Peas, Cottage Cheese and numerous other possible selections for your fully loaded plastic container of your finished Salad mix. For the Homeless person, this is a great and healthy way to eat, as it requires no cooking whatsoever and is coming in slightly cheaper than Fast Food meals, although still above the Snap Card budget of $5/day.
The thing is, all the INGREDIENTS in that salad are much cheaper than $9/lb, for the most part. Tomatoes for example which formed the bulk of the weight in this particular salad I composed can be purchased as cheap as $2/lb for Roma tomatoes from Mexico, and I can often get hothouse organic Tomatoes-on-the-Vine for around $3/lb. So as I ate through about half the salad that day, I went out and bought some tomatoes and refilled the container with them,and also some Hearts of Palm from a can which I really like for nostalgic reasons, they were a favorite of mine when I was a kid in Brasil. Then as this started to run out, I bought a small avocado for $1, and this now refilled the container. I had to add now a bit more salad dressing to the mix, as the original salad dressing was mostly being digested in my alimentary canal, somewhere along the path out the door anyhow. lol.
Now, many of the contents of your salad can be consumed raw, but some cannot be at least if you want to make a salad that will really provide you with all the nutrition you need in a day. The pasta is the main one here, that requires boiling some water in a small pot and throwing some frozen cheese tortellini into it for 5-10 minutes, depending how al dente you like it. You want this pasta in there for carb energy and protein and fat from the cheese. This is EZ Homeless cooking, no harder than heating up a can of Campbell's Chunky Soup. You can pick up a 1 lb package of frozen cheese tortellini around here for around $3.50, and actually when cooked it close to doubles its weight because of the water it absorbs. So the original tortellinis I paid $9/lb for get replaced by the same tortellinis that cost me only $1.75/lb when cooked up.
The problem here for the Homeless person now is the storage of the forzen tortellini prior to cooking it and throwing it in your new salad. Not a problem for me because I am not homeless and do have a refrigerator, so I think about these issues when composing up my meals and feeding myself. For quite a few months after my injury, there was a decent chance I would end up as a Homeless Cripple Freezing to Death on the Streets of Palmer, Alaska, so my mind became preoccupied with solving this problem in advance just in case it came to pass, which thankfully it did not.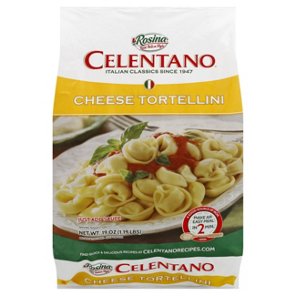 Far as the tortellini goes, you don't actually need to keep it FROZEN until you use it, at least if that is within a couple of weeks. Refrigeration is enough, I experimented with this to make sure. So you could keep your 1lb bag of formerly frozen but now just cold tortellini in your cooler with a block of ice in your Stealth Van. Similarly, you do need to keep your leftover salad cold from day to day in some sort of refrigeration, so a Cooler is pretty much an indespensible item for the Homeless Person. If you are so far off the cliff you are pushing around a shopping cart, this is pretty much impossible, so you need to be up at the next level of homelessnes minimum, where you at least have a car with a trunk you can store your cooler in or a Storage Unit runs around $40/month for the smallest ones which are more than sufficient for keeping your cooler and and all your gear like tents and sleeping bags and food safe while you hang out all day at the library or an internet cafe and run your Homeless Cripple Guy Blog & Forum over the free WiFi. lol.
Now, in terms of "recipes" and what you actually will drop in your salad, this is in large part up to you and what stuff you like, but there are some limitations here, at least if you are not consuming the whole salad same day and storing it in your cooler overnight as leftovers to eat the next day.
Traditional Amerikan Salad Food like Lettuce is really bad. It gets wilty and brown overnight, even if refrigerated. It also doesn't have all that much nutritional value for the price, its main value is in fiber and roughage to scrub out your colon. lol. I don't include Lettuce in my salads, for Green Leafy Veggies I use Baby Spinach leaves usually, which are quite good and tasty even when soggy and a great source of vitamins and minerals, particularly high in iron which is good for your blood cells. Although usually I dispense with the leafies altogether and use other green veggies like asparagus or zucchini. Baby Spinach doesn't brown very quickly though, particularly when coated with a dressing that has some vinegar in it, which tends to keep everything in the salad better looking and does some preservation as well. So if you like some leafy in there, it's a good choice.The whole salad is often better the second or thrid day after composition after marinating in the dressing, as opposed to most leftovers which deteriorate in quality over a few days.
Also bad if you are keeping the salad around for a few days are Avocados. They also quickly get brown and ugly even if coated with a dressing that is acidic. However, they do have good nutritional value unlike lettuce, particularly in the area of adding vegetable fat to your diet, and I like them for their texture whether a little stiff in chunks or smushed up to make Gaucamole. So if I do feel Avocado inclined on a given day for my salad, I buy a small one for around $1 and add that to the salad mix for the day.
As with most Food preparation and consumption, you do a lot better if you work in small groups rather than as an individual. In this case, you can usually consume everything in one sitting with no leftovers, so no storage problems. Food packaging also tends to come in sizes good for 4-6 people to eat at one sitting. For a single person, given the food storage of leftover problem, you often will do better with individual portion microwavebales, although nutrititon & taste quality is low. However, you can buy Michelina's Frozen Dinners at around $1 each, and 3 of those plus a vitamin is enough for me in a day.
To finish up this SNAP Card Gourmet installment, I will list some ingredients which work very well and last several days nicely as you keep adding new ingrediends to make your Salad and Endless one.
Tomatoes
Tomatoes are my #1 Ingredient in a Salad. High in Vitamin C and Vitamin A, good roughage, nice texture and very tasty! They also keep well for several days when marinated in the salad dressing of your choice. They are the base component of all my salads. The best are the hothouse organics and now recently available are Heirloom Tomatoes as well. The small grape tomatoes and cherry tomatoes are nice, but overpriced coming in double the cost of Roma Tomatoes, which are my choice if I am going cheapy.
Olives
Along with the Tomatoes, Olives are an essential for my salads. They provide a nice counterpoint to the Tomatoes. Here it depends on your own taste as to which olives to use. To me, the typical Green Olives are a little too salty. Black Olives a little too bland. My favorites to use are Kalamata Olives, which are a bit more expensive but JUST RIGHT! Sometimes I do mix in some Green and Black Olives though to fill it out and keep the overall cost down.
Cheese
You want some cheese in there for taste, texture and fat and protein nutrition. I generally use crumbled Feta Cheese and crumbled Blue Cheese or Gorgonzola. Sometimes shredded Parmesan, and occassionally I will chunk up a block of Sharp Cheddar or Swiss Cheese. If you are using either Feta or Gorgonzola, buy it in block form and crumble it yourself. It's a better value that way and it keeps better in the fridge too.
Asparagus, Green Beans, Eggplant etc
I like to add these veggies, but you do have to do some preparation before adding to the salad. I do a fast steam or sautee with them to soften them up just a bit, when raw they are too crunchy for me with my limited set of teeth. lol. If you sautee also, you can add some chopped up garlic to the mix which adds flavor and nutrients. This is especially good with the Zucchini and Eggplant, which absorb the garlic flavor during the sautee. Not so good with asparagus or green beens, here steaming is better.
Hearts of Palm, Artichoke Hearts, Baby Corn, Bamboo Shoots
These are "Premium Items" which come canned. A can of Hearts of Palm around here usually comes in around $5 by itself, but you don't use the whole can in one salad. I recently found them on sale for $3 though, and stocked up with several cans. I usually get 5 salads out of one can, for $1 cost per salad. You can pick the exotic ingredient of your choice for any given salad. You will need refrigeration and tupperware though to keep the ingredient good for more salads after cracking the can. By themselves, Hearts of Palm are really good with just a little balsamic vinegar and olive oil sprinled over them. Fabulous texture.
Beans
I don't usually include these, since if I am in the mood for beans I usually have them in a Black Bean soup or ladled over a pile of rice as tradition Brazilian style Feijon, sprinkled with "Pimiento", aka HOT Sauce! I'll meat that up with an Italian Hot Sausage or a Brat that I usually can pick up for around 70 cents each in a 1 lb pack of 5 for $3.50. Sliced into discs, I usually get 16-20 of them, enough for almost a meat bite in every scoop of soup! One sausage is plenty of meat protein and fat for the day, the only issue is with refrigeration, you have to finish the whole package within a week or so, and I can't always do this so ending up throwing out some of this food. Kills me when I have to do this. If you work in larger groups though, this should not be a problem. 4 people is about right for meals for a day for typically sized food packaging with no leftovers. For single person meals, sadly if you do not want the leftovers problem generally you need to go with the Frozen Michelinas dishes and Canned Soups as your main sustenance. In my last few years in the working world, that is what I lived on, along with vitamins.
Including the beans in the salad though they keep as well as everything else, and pretty much any canned beans are good for this and they are CHEAP! A can of beans goes for $1, and you use no more than 1/2 can for any salad of 1 lb size. Kidney Beans, Black Beans, Garbanzo Beans or Black Eyed Peas all work well here and provide protein and carbs to your salad. "3 Bean" salads are pretty popular because of this, but I still prefer beans hot in soups or gumbos.
Tofu
Tofu is an ingredient not to everyone's taste, it's pretty bland on its own. It is however a great ABSORBER of flavors (mainly the dressing you use in this case), as well as a great source of protein. Like with some of the veggies above though, you need refrigeration of some sort to store it for a week or so. Cubed up for your salad, you use no more than 1/4 of a block of Tofu for a given salad, and to keep the remaining Tofu good, it needs to be refrigerated for the next salad construction.
Meat & Animal Protein
All in all, this gives you a pretty comprehensive and nutritious meal, but for me something is missing, which is ANIMAL PROTEIN! I'm not a Vegan Vegietarian type. There is some animal protein in there coming from the Cheeses and Tofu, but I like some MEAT in my meals!
There are a few ways to do this. You can buy a cheap canned ham and cube it up as one choice, or do similar with a hard salami. You can fry up some Bacon and crumble it into the salad. You can dice/cube up a chicken to add to the salad. The choices here are endless, but I don't usually add the meat directly into the salad, what I do is have a Meat Side Dish that goes with the salad instead. Below are a few of my favorite El Cheapos.
1- Deviled Eggs – I make these with my own special Deviling recipe, and two deviled eggs plus half a pound of the super salad is about as much as I can consume in a day. There are endless ingredients you can drop into a deviled eggs recipe, traditional is to drop in pickle relish but I am not a big fan of that. I like to spiice mine up with some Wasabi or Hoseradish. I don't decorate them when just making for myself, but if you are contributing to a Potlatch, doing decoration is a nice touch.
2- Canned Tuna or Salmon– A can of Fancy White Albacore goes around $2 up here usually these days, but this is enough animal protein for me for 2 days, so adding this to the salad meal is only about $1 extra. If you buy the large size cans you save a lot of money, but you need sdeveral people to finish it quickly. I also jazz it up with Mayo, chopped onion, lemon juice and whatever else I have hanging around in the cubbards, although of course the Homeless Person does not have the extensive cubbard I do to get real creative with this. However, Canned Tuna + Mayo is enough to add all the animal protein you need or want in a day plus fat from the Mayo. Canned Salmon is better mixed up as a dip with cream cheese & sour cream, then add some fresh dill and green onions to that. Whether it is Tuna or Salmon, you place an ice cream scoop size lump in the middle of your salad for a nice presentation for yourself. Or you can just put it in a separate tupperware container and eat together with your salad.
3- Anchovies
Not usually too popular with most people, because they are so salty. However, once dropped into the salad with all the dressing and tomato liquid, the salt disperses and they are a nice counterpoint to the tomatoes along with the olives. Anchovies also come in small cans and one is just right for your 1 lb salad mixture, plus you get the olive oil they were packed with for more good vegetable fat. The main issue is one of price here, at $1.75 a can for only one salad, this is expensive.
4- Smoked Oysters
This is on the pricy end of canned fish products, although if you spread it out over 2 salads not too bad. It might be a nice variation to throw in for your animal protein once in a while. I haven't actually dropped these in a salad though. If I buy a can of smoked oysters, I just usually have them plain or on a piece of french bread. Used to be on a cracker, but with my limited dentition, crackers are mostly out these days. lol
5- Rotisserie Chicken
Rotisserie Chickens cooked for you in the supermarket are a great value even if you have an oven and home to cook a raw chicken which comes in around half the price of a cooked one. It's great convenience, they are marinated and spiced nicely usually in a few varieties, and around here they still come in at only around $7 each. Right out of the rotisserie they are great to eat just by themselves with no prep at all and the second day pretty good just microwaved. I'll usually eat about half the chicken this way, The Breast and a Leg on day 1 and the Thigh and both Wings on Day 2. The other half of the chicken then gets chopped up into small cubes to make a chicken salad, good for at least 3 days added to the rest of your salad. Preparation is basically the same as with canned tuna, although with the chicken I prefer to add Tarragon and/or Paprika for spicing it up. Major bonus here also is that once you have got most of the good meat off the bones, you throw the stripped carcass into a slow cooker to make chicken broth for use in Matzoh Ball or Wonton Soup which will feed you for still another 2 days. There is plenty of meat still left on the bones and after stewing a few hours it all falls off the bones into the broth, and then you just sieve it and pick out the bones. You easily get all the animal protein you need for a full week out of 1 Rotisserie Chicken, so that comes out to $1 day, well inside the SNAP Card Gourmet Budget of $5/day. The only downside of these chickens is they are all industrially raised and fed on GMO crap and injected full of hormones and antibiotics too, and sometimes the meat can be stringy. You have to shop around at your local stores to find the best of the lot here, I have 4 different places to go, Carr's (Safeway), Fred Meyer (Kroger), Walmart and 3 Bears. Although the cheapest, Walmart's are the worst. Carr's has the best ones and most expensive, and Freddie and 3 Bears about the same. Because 3 Bears is right next to me, those are the ones I usually buy when in a chicken kind of mood. lol.
Steak
Steak is a great animal protein addition to your salad, and what I like best of all here is to buy fresh Fillet Mignon and slice it thin raw and add it to the salad as Steak Tartare. This is however very expensive by the pound, about the best I can get on sale for Fillet Mignon is $15/lb. I only will use maybe 1/4 pound most for a given salad, but that is closing in on $4 for that ingredient alone, which is getting way over normal SNAP Card Gourmet pricing. More commonly if I want to add Steak as the animal protein component to the salad, I will buy Ribeye or New York Strip cut, Barbecue them Pittsburgh Rare (black on the outside, still mooing on the inside) then slice thin like the Fillet. These cuts I can often find on sale for $6/lb, and recently 3 Bears had Ribeyes on sale for $4.59/lb, and astonishingly low price since usually that is the price for ground beef around here. Even at $6/lb though, 1/4 lb of this thinly sliced into your salad is only a $1.50 addition, so still well within budget.
Note: Photo at left is my Valentines Day Ribeyes from 2015 charing over the BBQ. 🙂
Eggs
The easiest thing to do with eggs is simply to hard boil them, then chop up and add to the salad. 2 eggs is plenty for the 1 lb salad mixture and they come in super cheap, around $2.50 a dozen around here, so call it 20 cents an egg for 40 cents to add your animal protein to the salad. You may however prefer to make an Egg Salad, mixing up with Mayo and other ingredients of your choice and have on the side like you would a Tuna or Chicken salad. A particular favorite of mine these days is to make Deviled Eggs out of them (as detailed above), and then have 2-3 Half-Eggs along with the salad. I add Horseradish Sauce, Stone Ground Mustard and Wasabi alog with the Mayo to make the Deviled mixture out of the yolks to refill the White half egg container, but you can choose whatever Deviling ingredients you like for this. Many people like various types of Pickle Relish for this. Besides adding flavor and variety, this also adds calories from the mayo as well so gives you a bit more nutrition for each egg.
The possibilities for stuff you can add to your Endless Salad are of course themselves endless, at least right now while the cornucopia of food is present on the shelves of your local food superstore and you have a working debit card or SNAP card to buy the stuff with. You can also make it cheaper if you grow your own tomatoes, green beans, asparagus, bean sprouts etc to add to the salad. Raise your own chickens, you can now add your own chicken meat and eggs to this too! You probably could cut your costs down to $1/lb this way and be more self-sufficient, but of course not if you are homeless, you need a Doomstead to do all that.
Eat smart, eat tasty, eat cheap & eat healthy with the SNAP Card Gourmet! 🙂