Off the keyboard of RE
Follow us on Twitter @doomstead666
Friend us on Facebook
Published on the Diner Forum on November 25, 2014
Discuss this article at the Geopolitics Table inside the Diner
Note: Obviously, much more will be coming down the pipe here as this story develops. Just my initial thoughts here from inside the Diner Forum.
Not gonna paste the latest Zero Hedge report since it is a pain embedding all the feeds and tweets.
Go read it HERE.
The question has been answered as to where the first Riots and Protests would start.
Now we get to see just how well DHS can handle multiple cities going ballistic at the same time.
Some Highlights so far:
BREAKING NEWS: PROTESTERS HAVE JUST SHUT DOWN THE BROOKLYN BRIDGE IN ADDITION TO THE MANHATTAN & TRI-BORO BRIDGES
The scene in NYC right now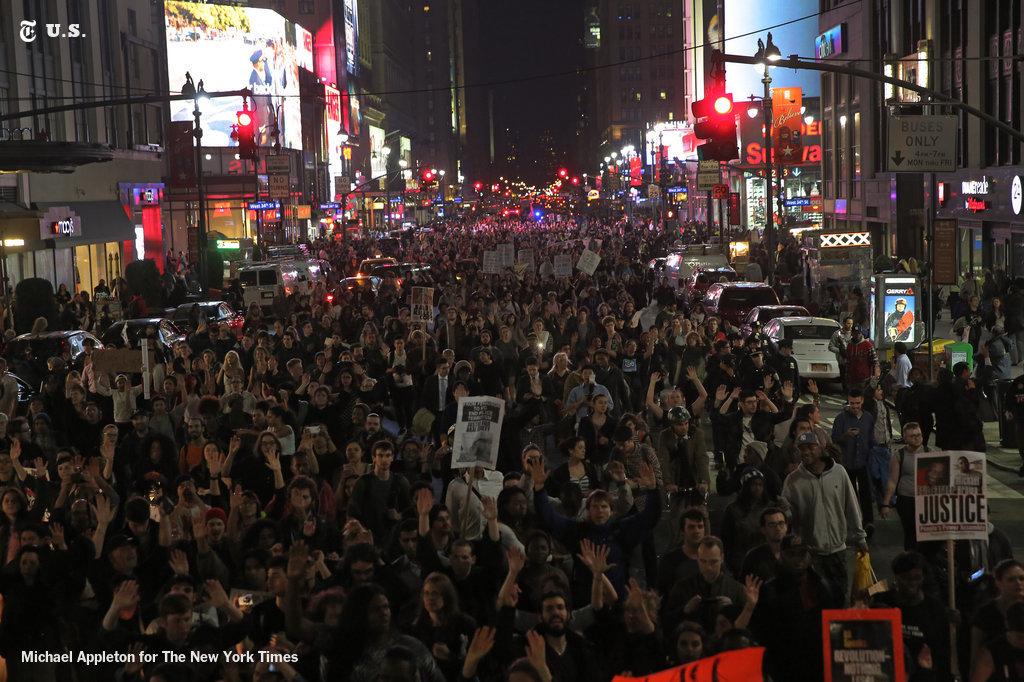 LOS ANGELES: 10 freeway from La Brea backed up for miles after #Ferguson protesters block freeway.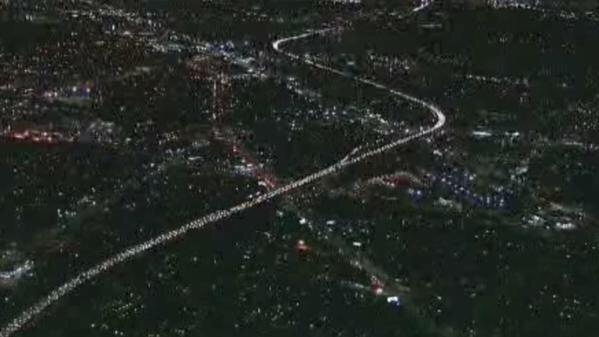 I am reminded here of the closing of the NYS Thruway when Woodstock went down. Here's Arlo…
Note the commentary about electricity out and no gasoline! A little ahead of his time was Arlo!
Sadly, I do not think this time goes as peacefully as Woodstock.
We live in interesting times, and it's going to get a lot more interesting from here.